We have everything necessary to complete even the most complex screening projects – new pool cage design & installation, pool enclosure painting, pool cage restoration & remodeling, and much more!
Our aluminum pool enclosures can withstand strong winds & protect from the strong outside elements. Structural gutters on the house receive the beams in reinforcing channels.
The strength of the structure comes from the shapes that distribute the weight load to load-bearing columns drilled into the concrete deck. Cross-bracing on the panels is done with aluminum gusset plates and screws.
Pool Cage Additions/Extensions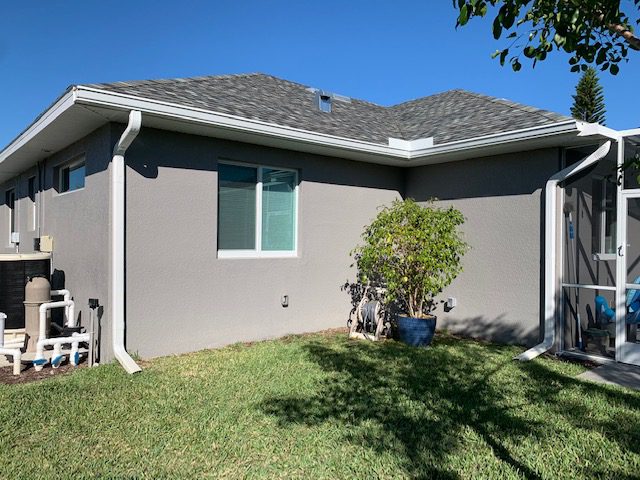 Extended the cage on both sides completely covering end to end.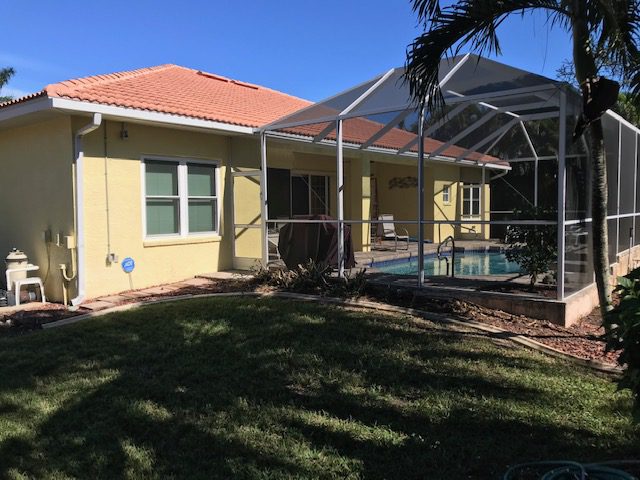 Bronze Pool Cage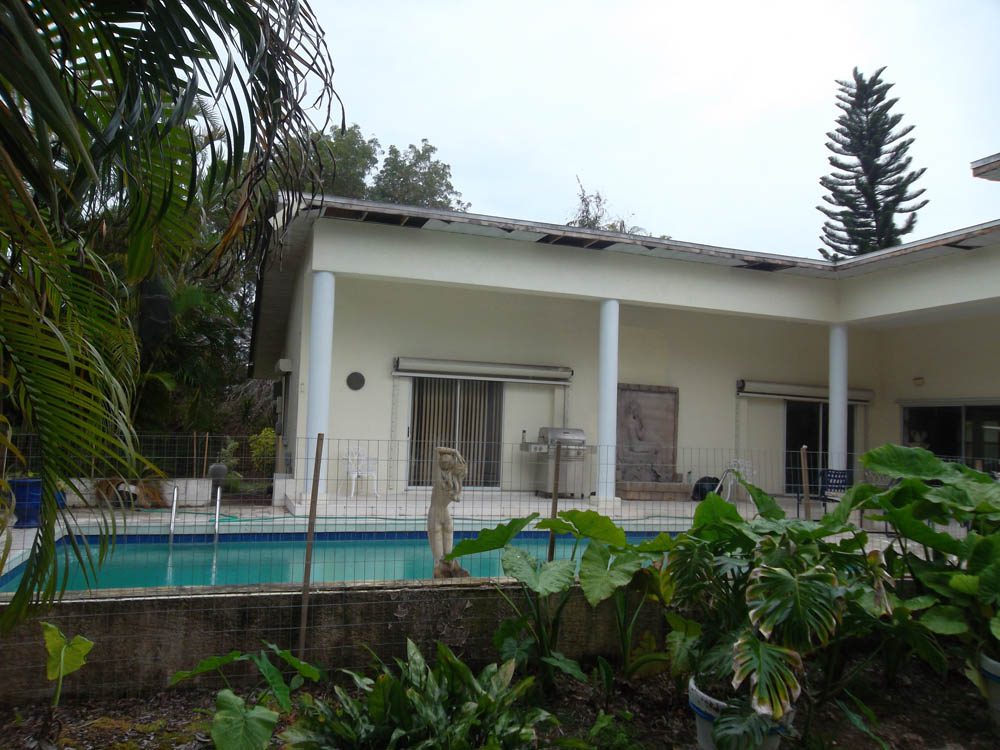 Electrostatic Pool Cage with Repaint on House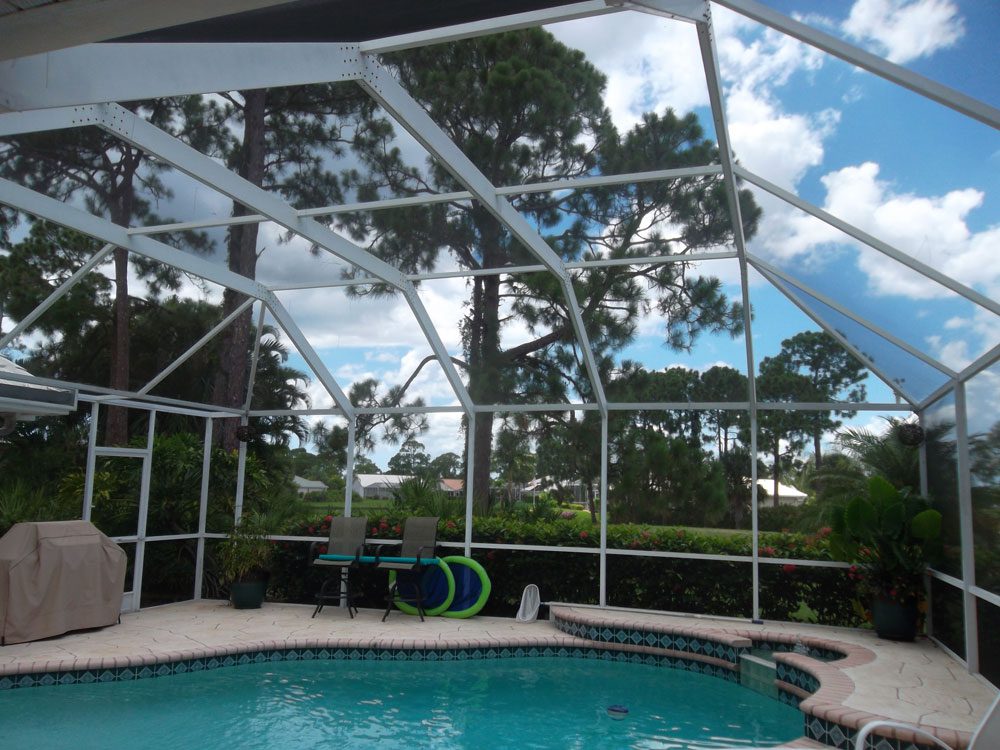 Naples Pool Cage
Pool Deck Pavers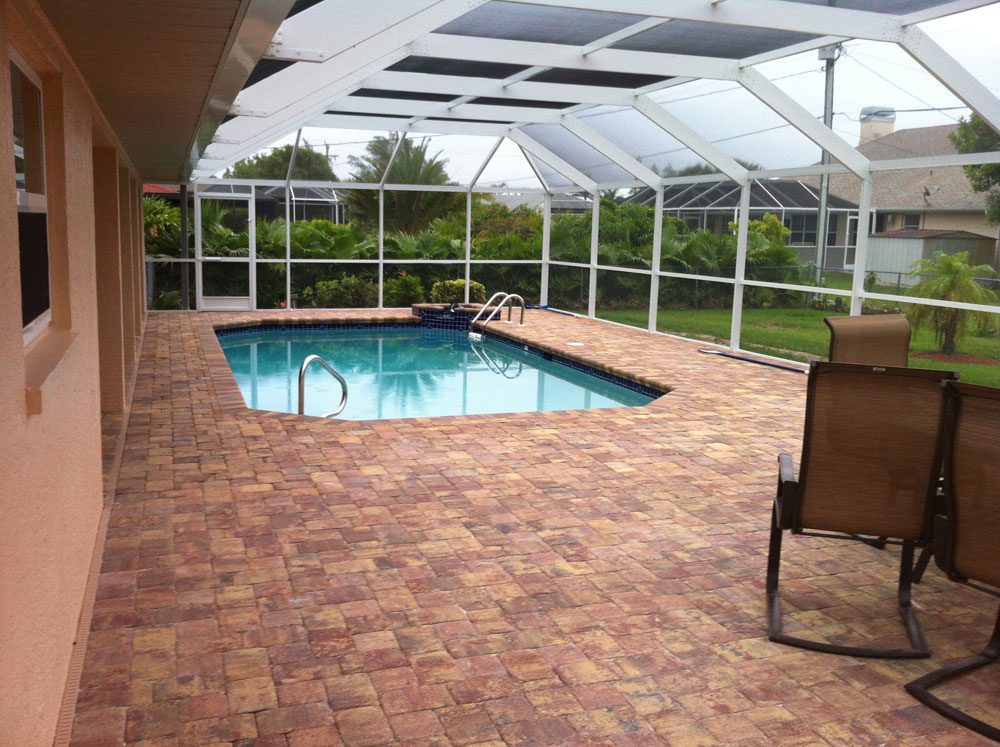 Pool Cage Extension with Roof on House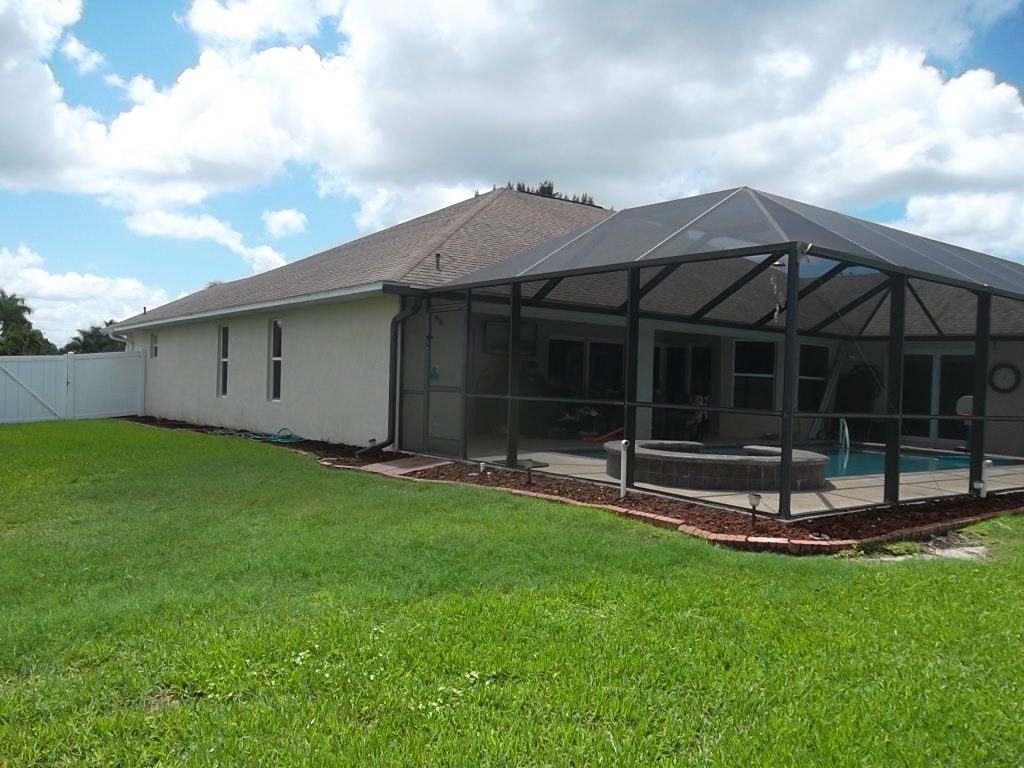 Pool Cage with Roll Shutters on House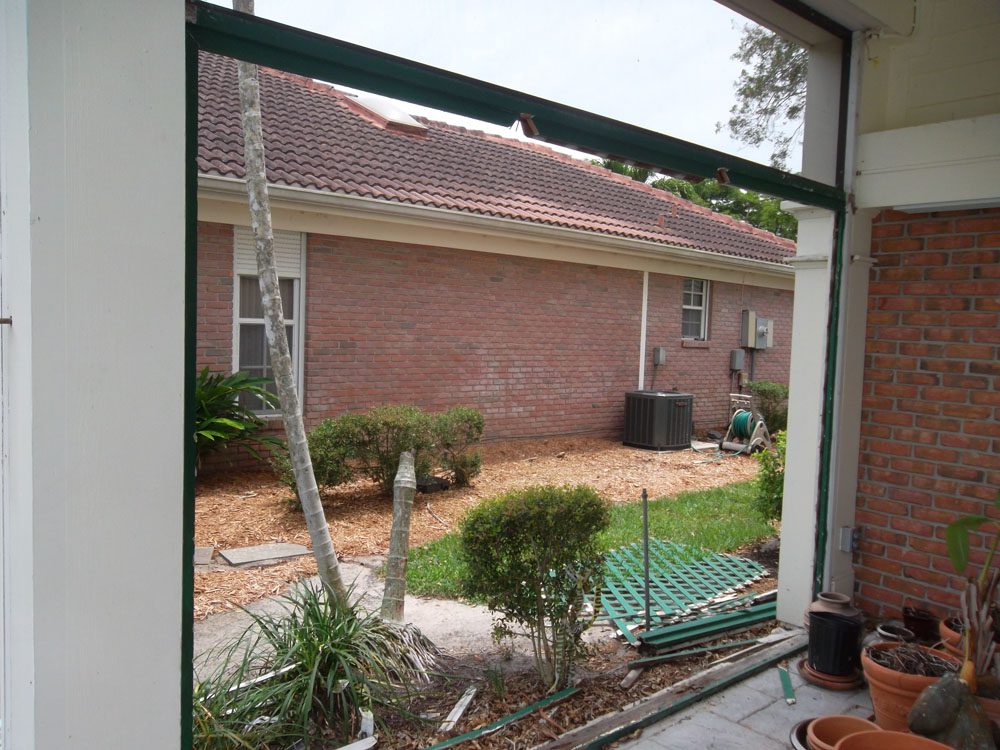 Rescreen on Pool Cage