Covered Carports and Aluminum Carport Solutions in Southwest Florida
We have skilled professionals to install, repair, or update carports attached to houses or mobile homes within the Southwest Florida area.
Each panel is 12 inches and is formed for exceptional flatness. We offer free standing or attached carport designs with many panel end options available. Choose from our selection of panel end options to personalize your carport based on your preferences.

With our expertise in installing metal garages and mobile home carports, you can trust us to deliver reliable and durable attached carports for mobile homes and houses that offer protection for your vehicles and valuable possessions. Our Florida carports are designed to withstand the region's weather, ensuring your vehicles remain safe from the elements.

If you're considering carports attached to your house, our team can guide you through the process of seamlessly installing carports in Florida to meet your requirements and elevates your property's curb appeal. Contact our professionals today!
Hurricane Screens on a Carport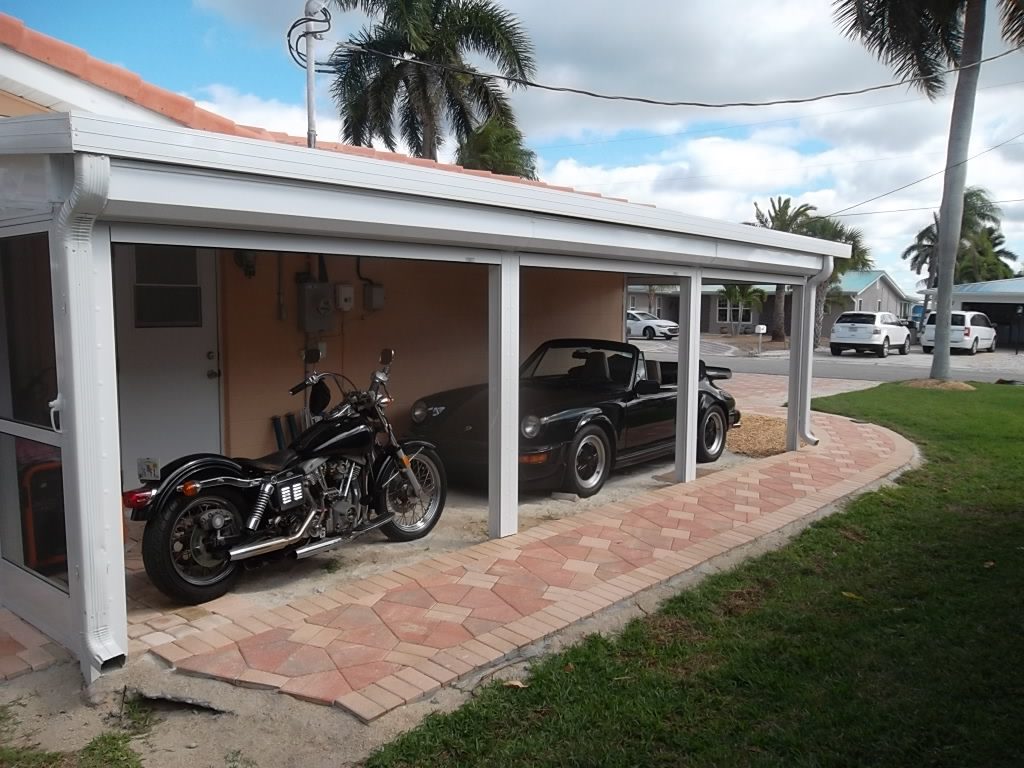 Carport on Mobile Home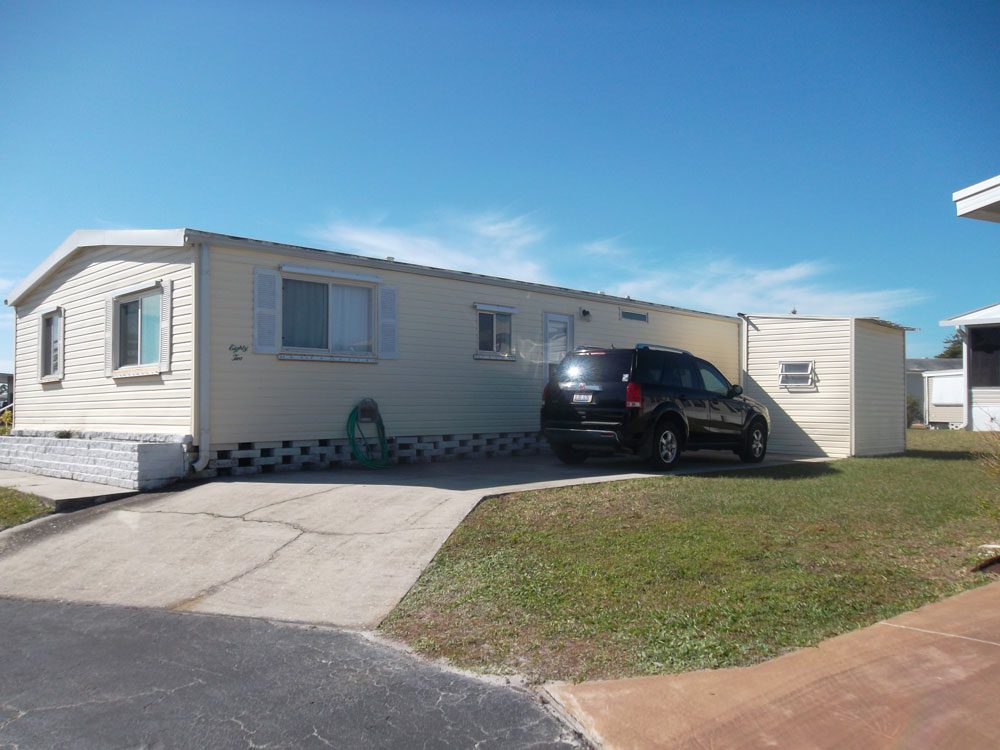 Carport on House