Our hurricane window coverings are designed to protect your home from strong winds and flying debris from a hurricane. Made from durable material, hurricane screen/fabric fabricated out of strands of Kevlar similar to what police departments use for bulletproof vests. Encased in a hood over an opening we can enclose a lanai with this protection. This is where the hurricane screen proves its value.
It is not as heavy as traditional aluminum roll shutters, so it can span larger areas and can be made in an electric / remote control or manual application with a crank. They also come in a variety of colors.
Contact us to assist you with reliable storm protection to keep your home and family safe.
Hurricane Screens on a Window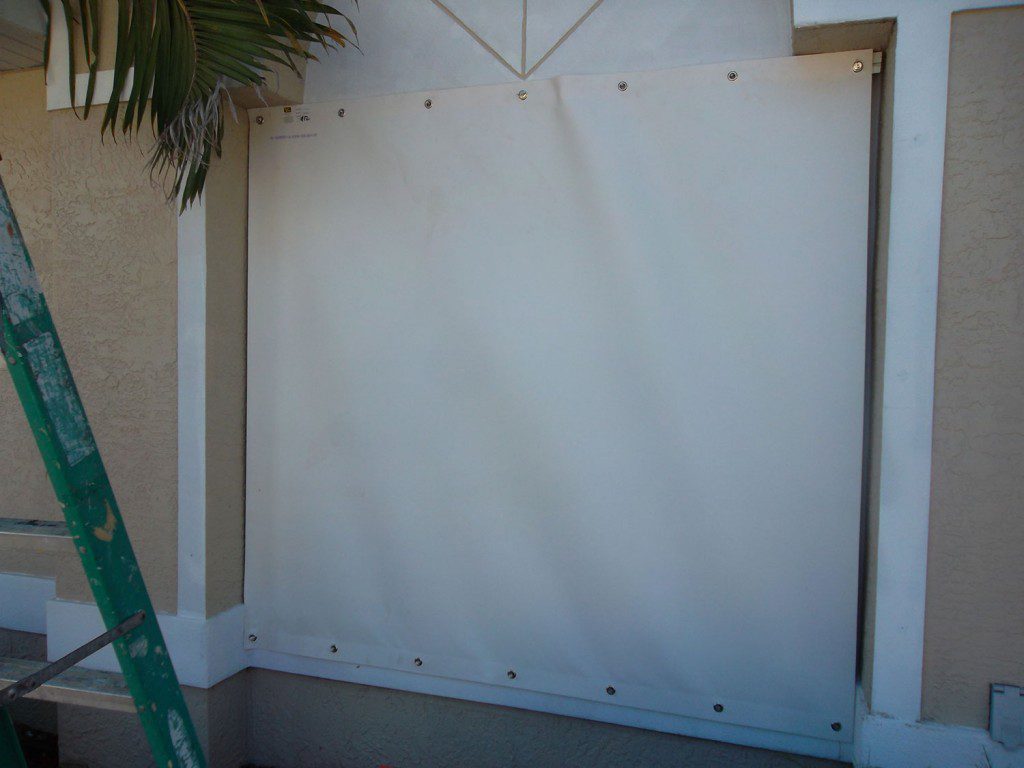 Hurricane Screens on a Carport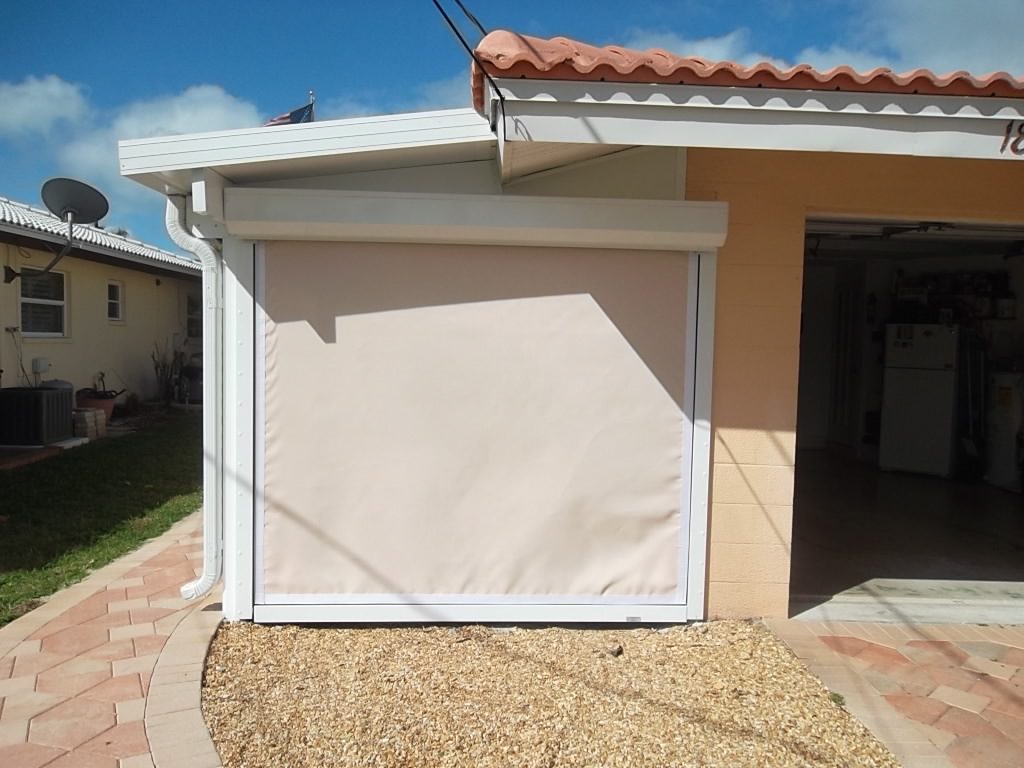 Hurricane Screens on a Lanai